Large series rock breakers incorporate the latest in design technology to improve day-to-day performance.
FRD USA offers a complete line of large series breaking hammers for hard-rock applications.
The Fx 175/225/275/375/475 are engineered to operate on excavators ranging from 13 to 61 tons. They also incorporate a Qtv cradle for improved protection, sound suppression and dampening. Designed without thru-bolts, these tough breakers reduce maintenance and downtime.
The Fx770 and Fx1070 are extra large breakers ideal for use on carriers from 48.5 to 110 tons. The Fx770 incorporates a replaceable cylinder liner, higher backhead pressure, increased upper bushing surface and redesigned HD large diameter thru-bolts.
Perfect for quarry and construction projects, our large series breakers offer less maintenance and downtime, smoother operation, superior strength and the highest level of reliability.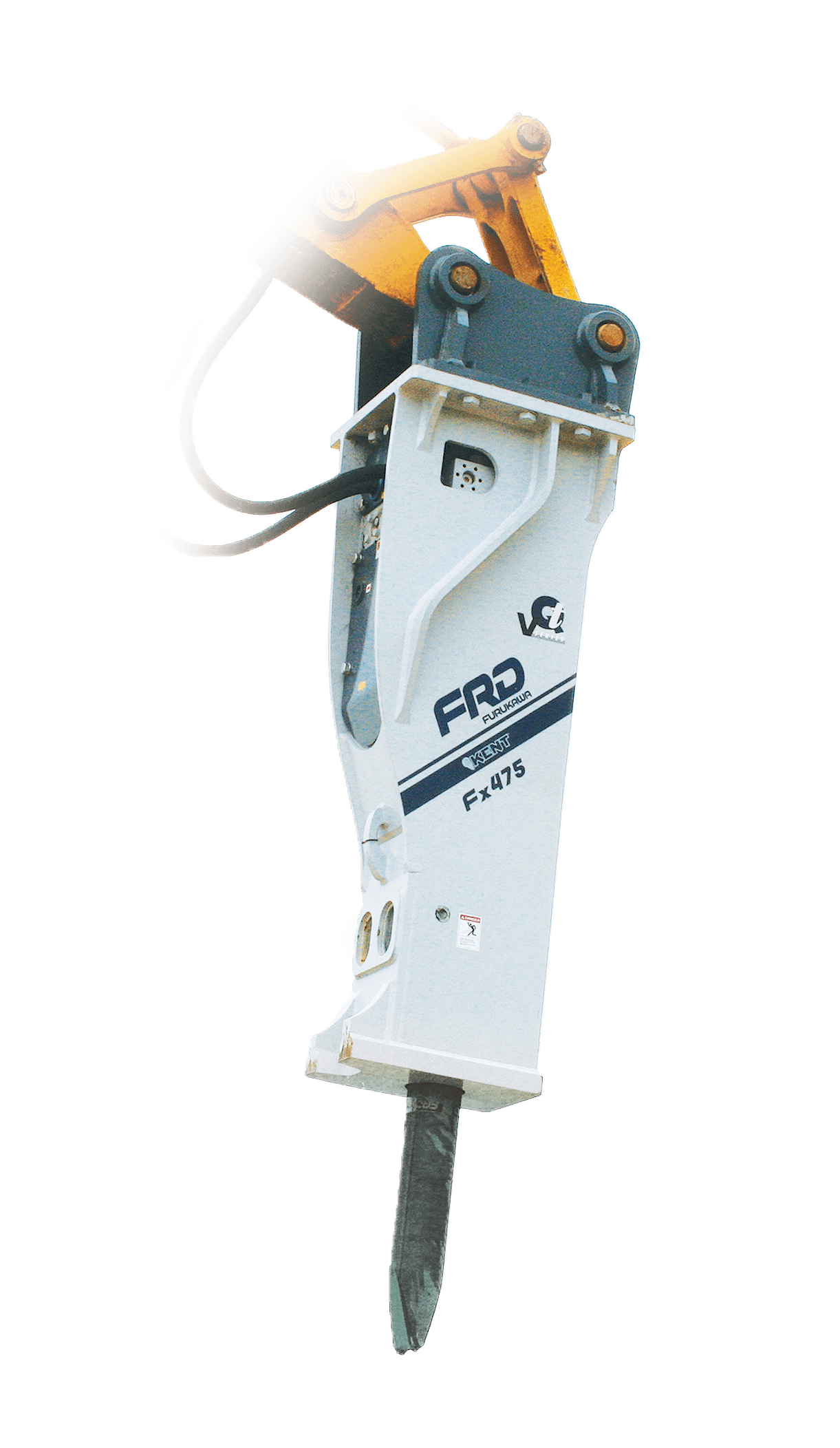 CARRIER COMPATIBILITY GUIDE for LARGE BREAKERS
Select FRD Model
Current Models
Fx225
Fx175
Fx225
Fx475
Fx375
Fx770
F100
Previous Models
F12
F19
F22
F27
F35
F45
F70