ROCK DRILL DIVISION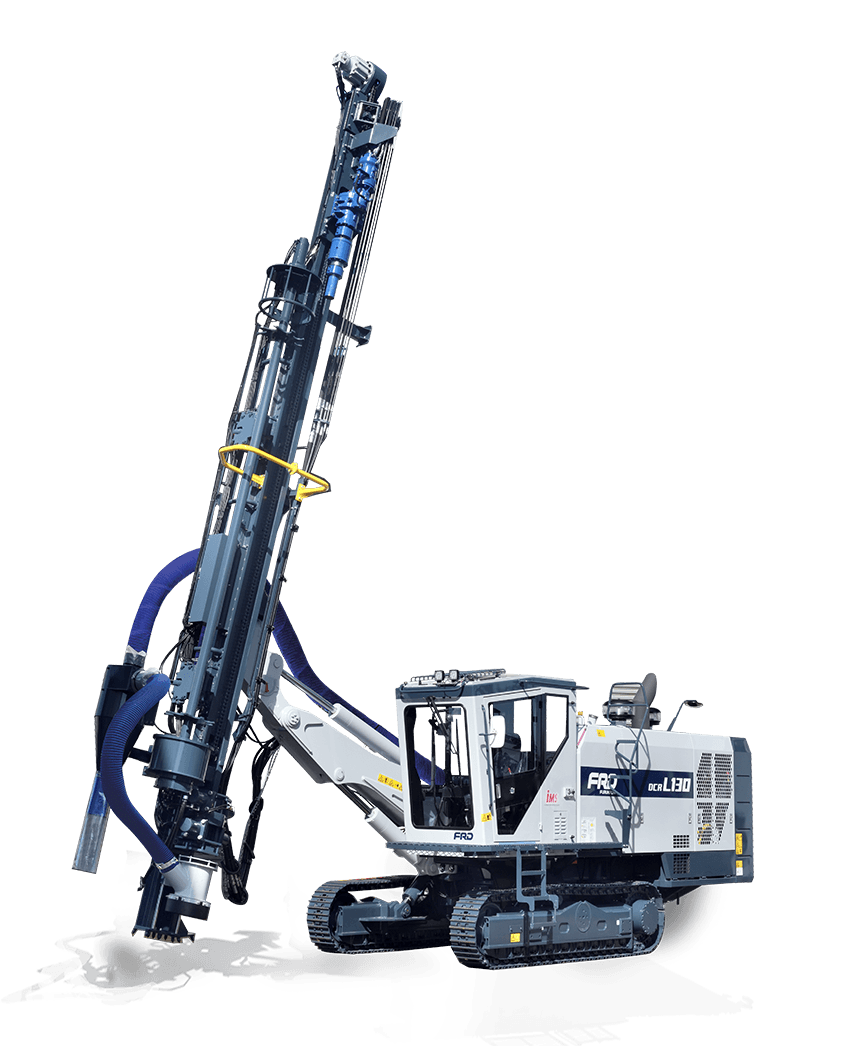 A Complete Line of Blasthole
Drills and Accessories for
Construction and Quarry Sites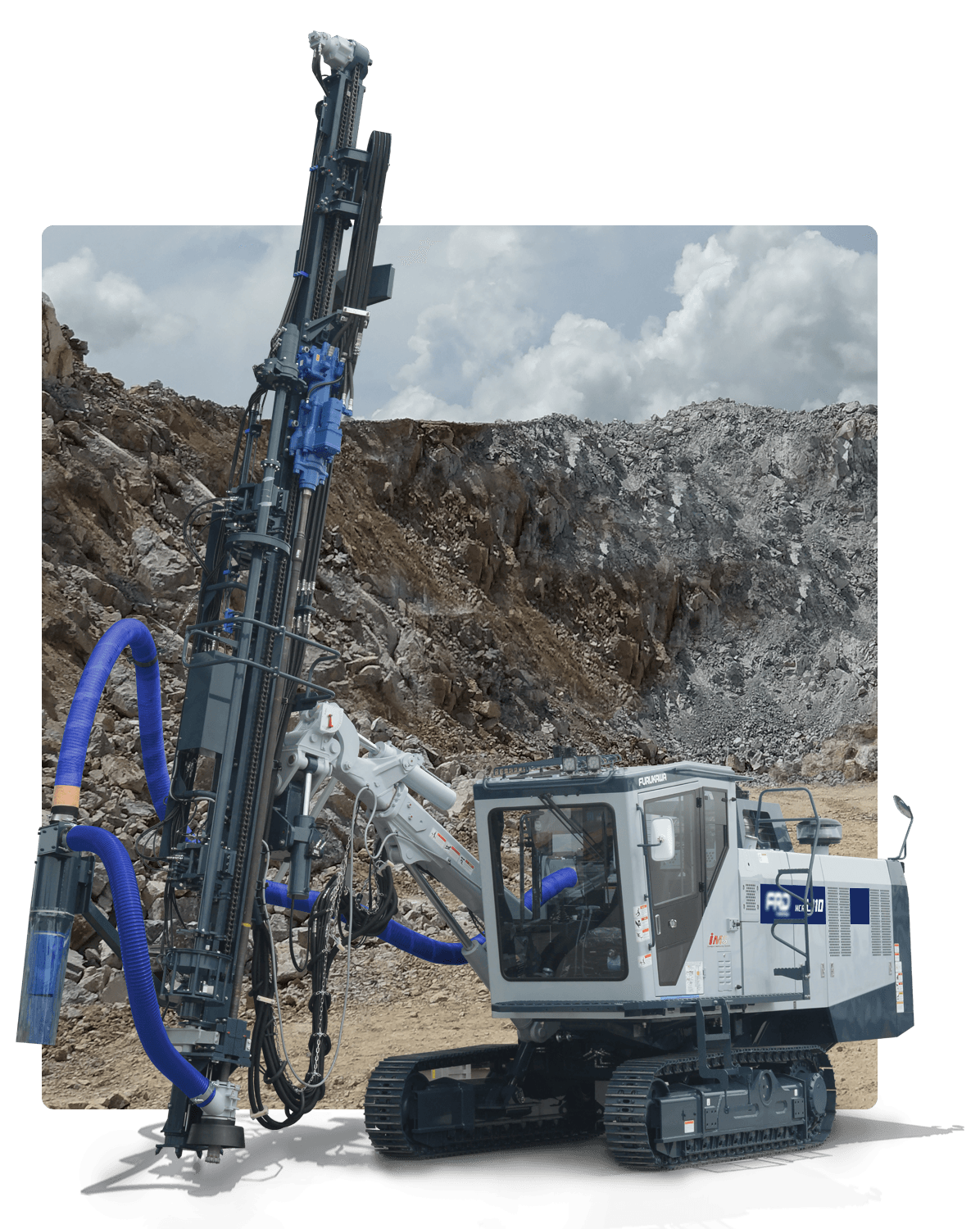 Furukawa FRD Rock Drills provide the ultimate combination of performance and economy. Built tough, our top-hammer, Down the Hole (DTH) and pneumatic drills are equipped with features that maximize efficiency to assure high-performance at a low operating cost.
Operators appreciate the high performance and reliability of our blasthole drills, packed with features that make operation easy and reduce the worries of downtime. All Furukawa rock drills are equipped with high output compressors and advanced hydraulic and pneumatic systems for superior performance. They are also designed for easy accessibility, so that maintenance is simplified. Comfortable cabs offer operators increased visibility. Each drill is available with a variety of options to meet different application needs.
Our Rock Drill Division offers a complete line of blasthole drills and accessories for construction and quarry sites.
Our drills are equipped with the latest innovations to ensure reliability, safety and ease of operation, including heavy duty undercarriages, high output compressors and dust collectors, advanced hydraulic and pneumatic systems and comfortable cabs. We constantly innovate to keep up with the needs of the demanding industry.
Innovative and Durable
Maximum Versatility