Breaker/Attachment Division
Leading Innovations in Hydraulic Rock Breakers and Related Attachments
FRD USA is a leading manufacturer of hydraulic breakers and various attachments used extensively at mining, quarry, construction and industrial sites.  Our top-performing demolition tools can be used on compact utility loaders, skid steers, mini excavators, backhoes and excavators.  FRD USA breaker and attachments are proven reliable for today's most demanding jobs.
With nearly 60 years of experience, the FRD USA Attachment Division offers a one-stop shop to cover almost any demolition or compaction job. What's more – built to last – FRD attachments meet the everyday need for reliability and high-performance.
With innovative features such as mono-block body design, the elimination of thru-bolts, improved internal grease routing and patented dust intake prevention systems, our breaker technology represents FRD USA's ongoing commitment to innovation, durability and high confidence in daily operation.
FRD's complete line of products maximizes the versatility of your equipment, while minimizing your overhead costs. With more than 30 different attachments, FRD USA helps you get any job done right.
CARRIER COMPATIBILITY GUIDE
Select Carrier Type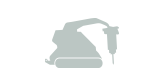 Compact Utility Loader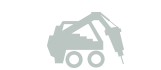 Skid Steer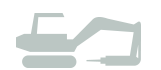 Mini Excavator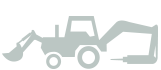 Backhoe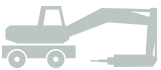 Wheeled Excavator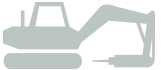 Excavator
>
<
Scroll horizontally for additional carrier options
Choosing the Right Hydraulic Breaker
When operated properly, breakers efficiently and effectively break up concrete and shatter rock. If not operated properly or not sized correctly for the job, the attachment can fail unexpectedly and waste precious time on a job site, or even suffer a reduced lifespan. To learn more about proper operating techniques and choosing the right hydraulic breaker for your job download our latest guide.