End-User Spotlight: Bomar Construction
Dealer – Scott Equipment
https://www.scottcompanies.com/
Commercial contractor looks to FRD breakers to help grow its business.
Bomar Construction operates in the fast-growing Nashville region, which has brought steady growth to the family-owned commercial contractor. From warehouse buildings to retail centers, Bomar Construction has broken ground on any number of projects.
Before new buildings can go up, Bomar relies on FRD USA hydraulic breakers to help clear the construction site. Specifically, Bomar uses FRD's Fx475 Qtv on a Volvo excavator. Bomar purchased its first FRD breaker in 2017 and recently bought a second Fx475 Qtv through dealer Scott Equipment.
"We've probably hammered out six acres of rock over the last five years," said Bomar Construction CEO Mike Rippetoe.
He said the Fx475 is very efficient for the size of the excavator used and has "exceeded expectations" for how much mass quantity can be broken.
"The FRD breakers are user-friendly with performance and maintenance that are ahead of the market. In five years, we've only had to rebuild one time. We were expecting we would have to rebuild every other year," added Rippetoe.
He said Bomar Construction purchased the second Fx475 Qtv and is using it on a Volvo excavator with the goal of doubling the size of its operation. In the fast-growing region and with a reputation for quality work, FRD USA breakers will have no challenges in helping Bomar reach that goal.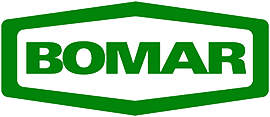 To learn more about FRD USA hydraulic breakers and how their mono-block body design can improve productivity and decrease costs, call FRD USA at 800.527.2282
Furukawa Rock Drill USA is a leading manufacturer of blast hole drills, hydraulic breakers and various other attachments for skid steer, mini excavators, backhoes and excavators. FRD USA Attachment Division (formerly marketed as Kent Demolition Tool) is a leading brand throughout North and Central America, and FRD USA Rock Drill Division offers a complete line of advanced drills and accessories for construction and quarry sites.