Leading Innovations for Construction, Mining and Industrial Applications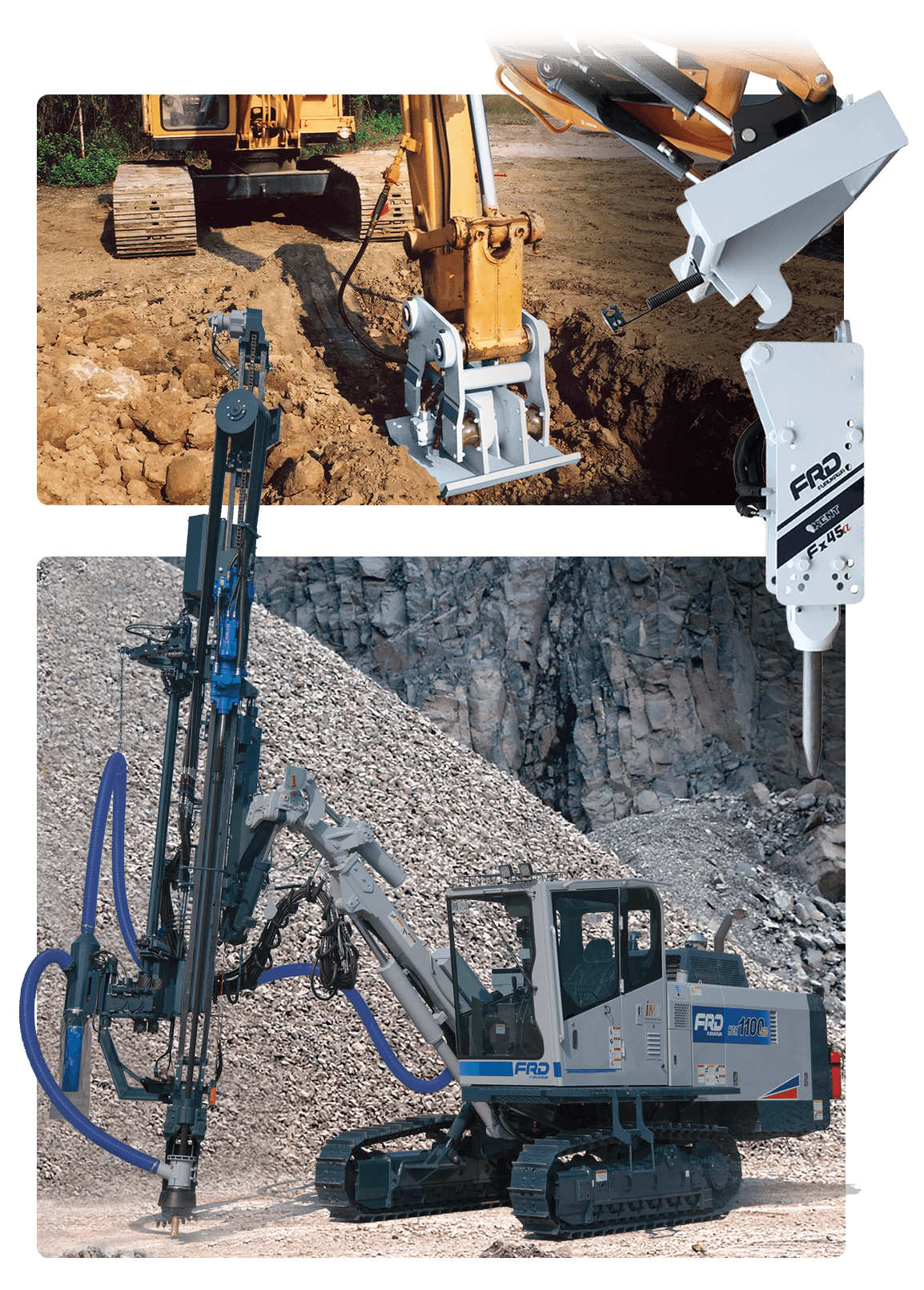 Furukawa Rock Drill (FRD) USA is a leading manufacturer of blasthole drills, breakers and other attachments for compact utility loaders, skid steers, mini excavators, backhoes and excavators.
FRD USA is a wholly owned subsidiary of FURUKAWA ROCK DRILL CO., LTD., founded in 1875 by Ichibei Furukawa to mine and smelt copper. FURUKAWA has diversified over the years to become a leading corporation in Japan. Today, in addition to mining, FURUKAWA also has business in machinery, metals, electronic materials, chemicals and real estate.
FRD USA operates two divisions in North and Central America, with headquarters in Kent, Ohio, a full-service facility in Spartanburg, South Carolina and a facility in Reno, Nevada. As a technology company, our products are always on the leading edge, incorporating all the latest equipment advancements to increase reliability, ease of operation and safety.
Watch the videos below to learn more.